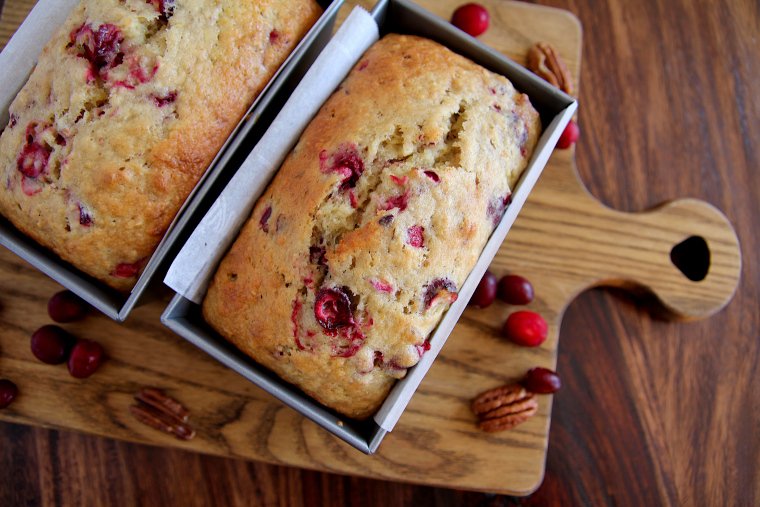 This cranberry banana bread boasts a slightly denser texture than banana breads that are more cake-like. The sweetness from the bananas works so well with juicy, tart cranberries and crunchy pecans for a tasty breakfast or snack.
This post contains affiliate links. See my full disclosure. As an Amazon Associate I earn from qualifying purchases.
Pin for later!
When we moved into our new house this past year, one of our sweet neighbors brought us the most delicious loaf of cranberry banana bread!
I had never made banana bread with cranberries before, but after tasting her bread, I knew I wanted to try to make something similar myself.
After tweaking this recipe a few times, it's finally how I wanted it!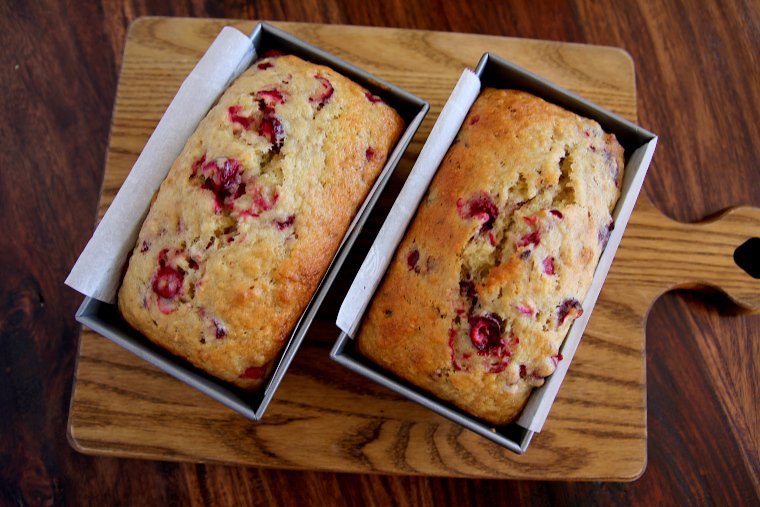 I've had cranberries in my freezer since Thanksgiving time, and this was a perfect way to use some of them up.
This recipe can be baked in one large loaf pan, or as I did in this post, four mini loaf pans. The bread freezes very well, and is pretty enough to gift.
You can find the full cranberry banana bread recipe on a printable recipe card below.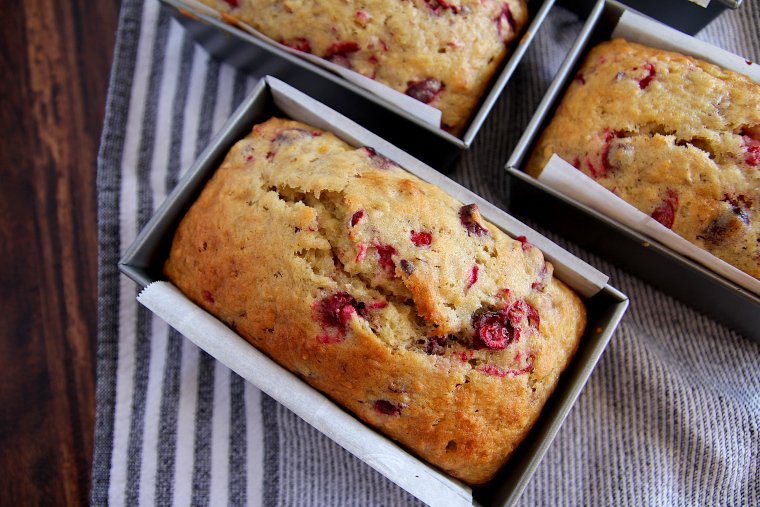 Tips for Making Cranberry Banana Bread
Use ripe bananas so your bread has enough sweetness.
Dried cranberries will work if you don't have fresh or frozen cranberries.
Substitute walnuts for the pecans, if you like.
Do not over-mix the batter for the best texture.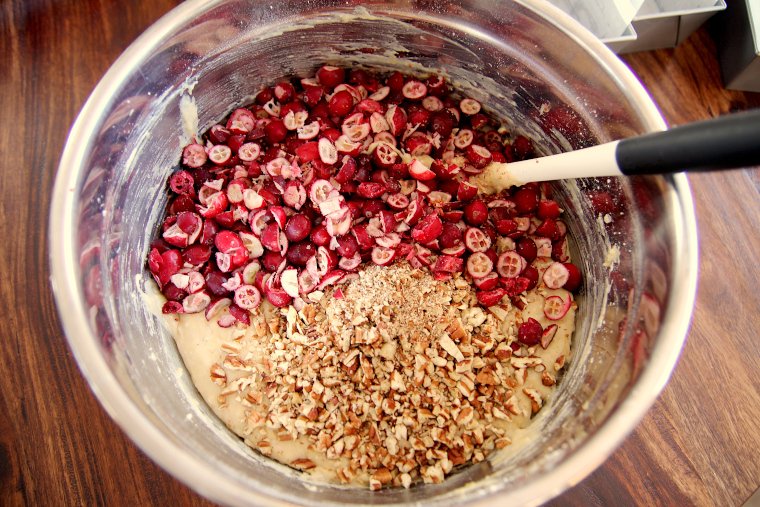 You can use this recipe to make 4 mini loaves with 6-inch x 3.5-inch loaf pans or make one large loaf with an 8.5-inch x 4.5-inch loaf pan.
Use a paper towel to rub butter on the entire inside surfaces of your loaf pans and then line the loaf pans with parchment paper to prevent the loaves from sticking.
If you want your loaves to be exactly the same size, weigh the pans on a kitchen scale as you are filling them with the batter to ensure you're putting the same amount of batter in each pan.
Allow your loaves to cool in the pans for at least 20 minutes on a cooling rack before you attempt to remove the bread. Run a table knife gently around the loaves on the ends where there is no parchment paper. Pull your loaves out of the pans by grabbing the edges of the parchment paper, and place them back on the cooling rack to finish cooling.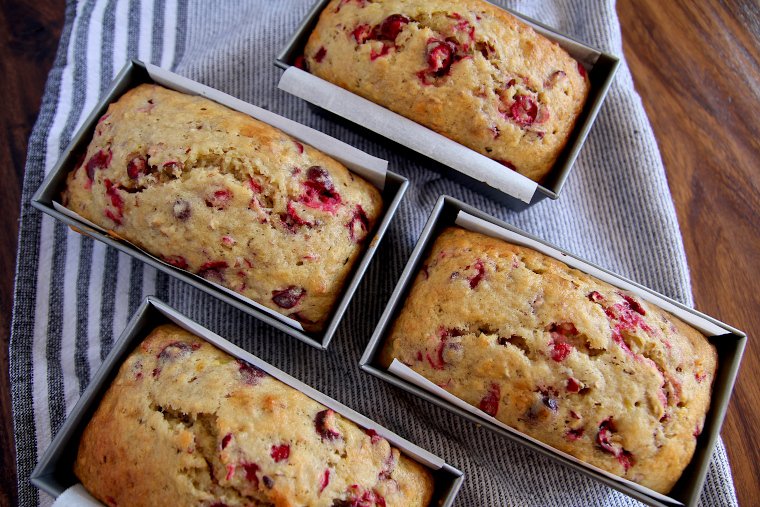 If you make this recipe and love it, I would greatly appreciate if you would come back to leave 5 stars and a review! Tag me on Instagram @aberlehome to show me what you made!