About Aberle Home
Hi there, thanks so much for stopping by! I'm Leanna Aberle, the face behind the blog, Aberle Home.
What You'll Find on the Blog
I share sourdough baking, recipes, crafts, and homeschooling from our life in the mountains of Colorado. This blog is for those who love to find beauty and satisfaction in the everyday moments of homemaking.
Whether it be a crusty loaf of sourdough bread, keeping chickens, or a project, I'll show you what I've learned in a simple, doable way.
Let's Stay in Touch
Join my email list

so you never miss a post.
Send me a message. I would love to hear from you!
My Story
I'm a wife, a homemaker, and a mom to three little ladies.
My carpenter husband, Austin, and I are currently fixing up our 1970s mountain home and 0.7 acre property. We love putting our hands to creative projects.
Our latest endeavors are grating our property, building our fencing, keeping a flock of chickens for the first time, and homeschooling our girls.
I am looking forward to starting a garden in the future and growing some vegetables and herbs in our little, newly renovated greenhouse. I dream of someday keeping honey bees and dairy goats. One step at a time.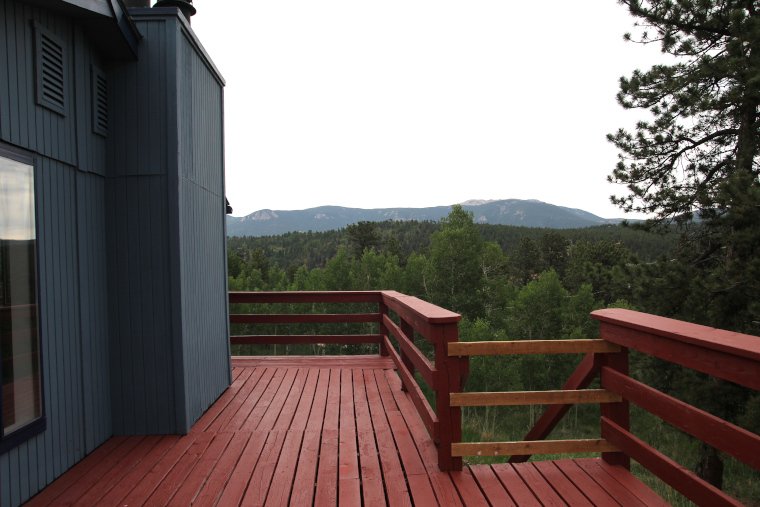 My passion for being in the kitchen began as a child. I have fond memories of baking with my mom, grandma, and aunt. They taught me how wholesome and delicious homemade food can be, and that food is a way to bless and care for one's family.
In April of 2017, I made my trusty sourdough starter from scratch. I started out with encouragement and a handful of sourdough recipes from one of my dear friends. I began exploring with fermenting milk kefir and vegetables around the same time, and now these old-fashioned foods are a staple in my kitchen.
I want sourdough baking, fermenting, and cooking from scratch to be approachable and accessible to anyone who desires to learn.
I started this blog in October of 2019. I'm thrilled to be sharing and building community with other like-minded people.
I hope you find some fun ideas and recipes to try out while you're here! And I hope this blog glorifies the Lord, who made all of these beautiful things that we get to pursue and enjoy in our homes.
I'm so excited to learn and grow and be inspired together.
-Leanna