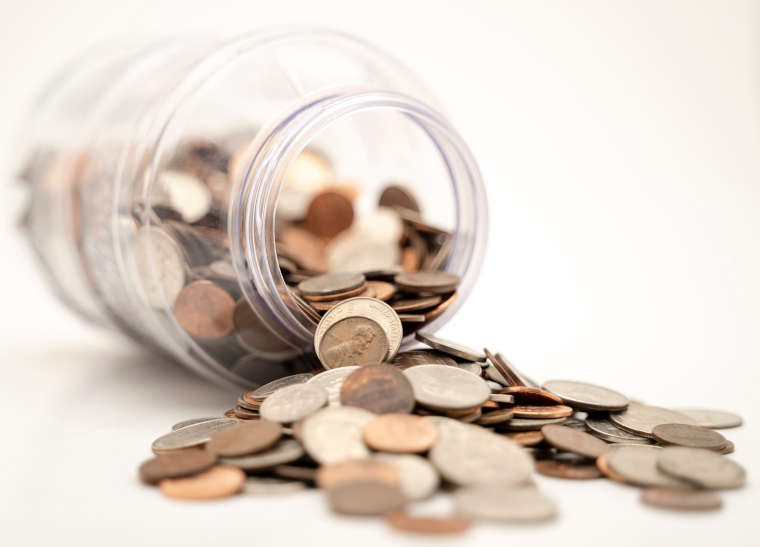 Lately, I've been dreaming up a list of projects, learning, and play that I would like to work into our homeschool studies as my children get older—ways to build their skills and interest in business and entrepreneurship. Ideas to make them business-minded!
*This post contains affiliate links. See my full disclosure. 
I want to give them skills they will need whether they become self-employed in their own trades, become entrepreneurs, or grow up to join the workforce as employees.
You may find these business-minded ideas of some benefit to your homeschool as well!
These ideas encourage a great deal of creativity, give your child the chance to learn new life skills, and teach your child how to manage money wisely from a young age.
Some of these suggestions are quite involved and suitable for teenagers, and others are great for younger children, or can be modified to be so.
Related Post: How to Start Homeschooling Your Child – In 5 Steps
Pin for later!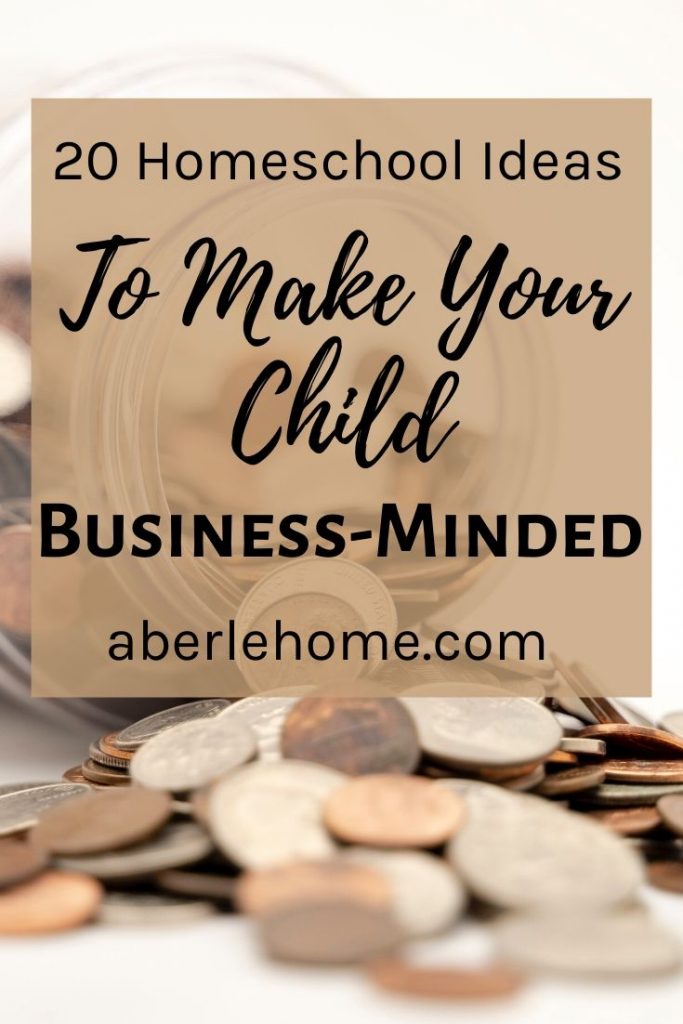 20 Homeschool Ideas to Make Your Child Business-Minded
1. Study the lives of some famous historical or modern-day inventors/entrepreneurs or the history of a well-known company.
2. Take field trips to exciting local businesses or family-owned operations in your area. Some factories even offer tours for free.
3. Involve your child in different facets of your own business ventures (or a friend's or family member's) when able.
4. Have your child brainstorm and design a new invention, product, or service (serious or silly), and make a model, drawing, or painting to present to the family.
5. Have your child write and design an advertisement for a toy, appliance, or product that you have in your home.
6. Set up a play restaurant or grocery store (use real or play money and canned or packaged shelf goods or play food), and use a spreadsheet to keep a record of transactions. Teach your child to make change and to interact with you, the customer.
I've found a wonderful site, Play with CMYK, where you can download free printables for a play cafe (like guest checks, menus, and signs) little market printables (for a play grocery store) and even play money!
7. Host a craft fair with other homeschooling families so your child can sell and purchase handmade crafts with the other children.
8. Involve your child in a garage sale and have him help price and sell items, or let him have a special table where he can sell packaged snacks and drinks.
9. Let your child run a lemonade or iced-coffee stand in the front yard.
10. Have your child write and design a monthly newsletter to practice her writing and communication skills. Teach her to write headlines that grab people's attention (the way a social media manager or copywriter would).
Your child can include highlights from homeschooling, field trips, or a trip that took place during the month and either mail or email the finished newsletter to family members.
11. Have your child write a simple business plan. He can research an idea, figure out who his target market would be, figure out the costs involved in starting and running the business, and decide how he would market his product/service.
12. Have your child design and create her own business cards.
13. Find a consumer math curriculum for your high school student that teaches them how to do taxes, budgeting, book keeping, finances, etc. Everyone should know these skills, really.
I enjoyed taking BJU Consumer Math in high school.
14. Involve your child in paying the bills, writing checks, keeping records, and organizing the finances for your home or business.
15. Have your high school student take a course in his area of interest (e.g. web design, photography, cake decorating, upholstery, coding) to build his knowledge base and skills.
16. Volunteer with your child at a local organization so she can see what goes on behind the scenes.
17. Keep a journal with business ideas. Teach your child to be mindful of the problems and needs of others. Entrepreneurs are often successful because their product or service meets a need or solves a problem.
18. Help your child start a business selling crafts on Etsy or Amazon Handmade.
19. Allow your children to complete special chores around the house or yard to earn money, or help your older child start a service-based business offering babysitting, lawn mowing, snow removal, house cleaning, music lessons, etc.
20. Help your child manage a business Instagram account or a Facebook business page to promote their business and build a following.
Do you have other ideas you would you add to this list? Let me know in the comments below!