If you love warm, fresh kettle corn at the fair or farmer's market, you'll love learning how to make old fashioned kettle corn at home! It's so easy to make with simple ingredients, and such a special treat.
This post contains affiliate links. See my full disclosure. As an Amazon Associate I earn from qualifying purchases.
We are big fans of kettle corn popcorn over here at the Aberle household. Our little kids call it "sugar popcorn," and it's delicious as a dessert or a snack. We've even given it as a gift and served it as a fun appetizer at parties.
I'll let you in on a little secret… we use a Whirley-Pop to make this recipe for kettle corn. You can surely make this popcorn in a wide, heavy-bottomed pan with a lid (and I've included directions for both), but the Whirley-Pop makes the process even easier.
If you make popcorn frequently, it's worth having, in my opinion! We prefer the version with the metal gear, because it seems to hold up much longer that way.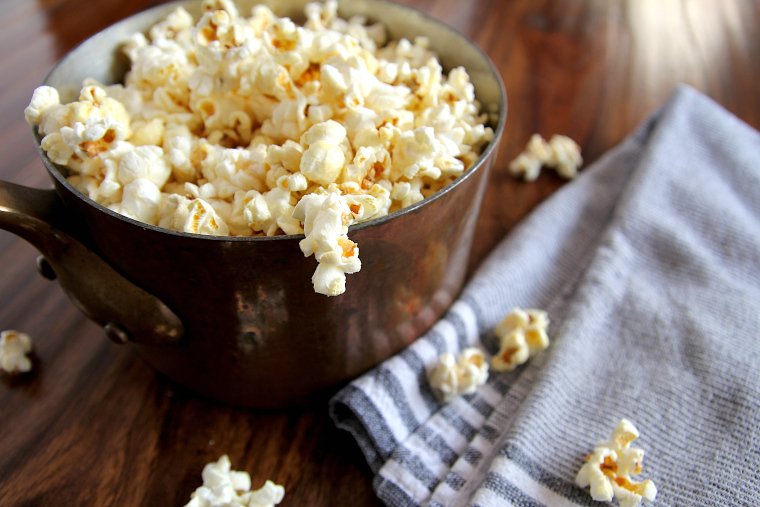 I've included a printable recipe card at the end of this post for your convenience.
For another delicious popcorn treat, try my Jalapeno Popcorn!
Pin for later!
Equipment Needed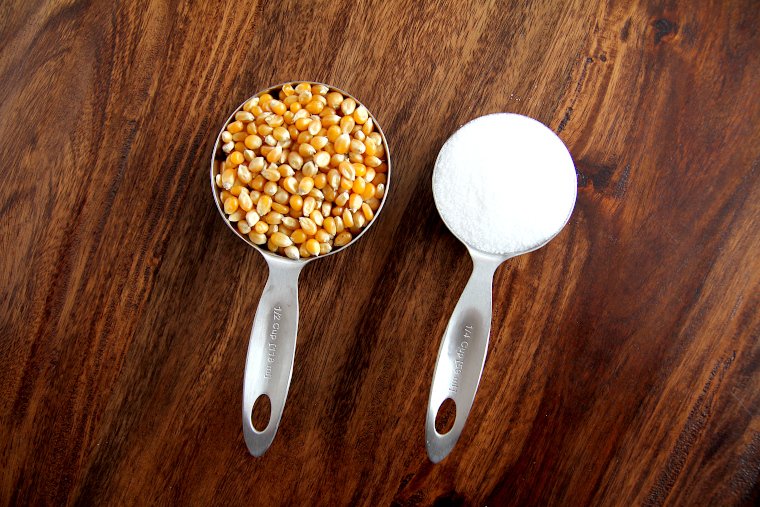 How to Make Old-Fashioned Kettle Corn
Step 1 – Add Ingredients to Popper
Heat your coconut oil in your popcorn popper or pan over medium-high heat.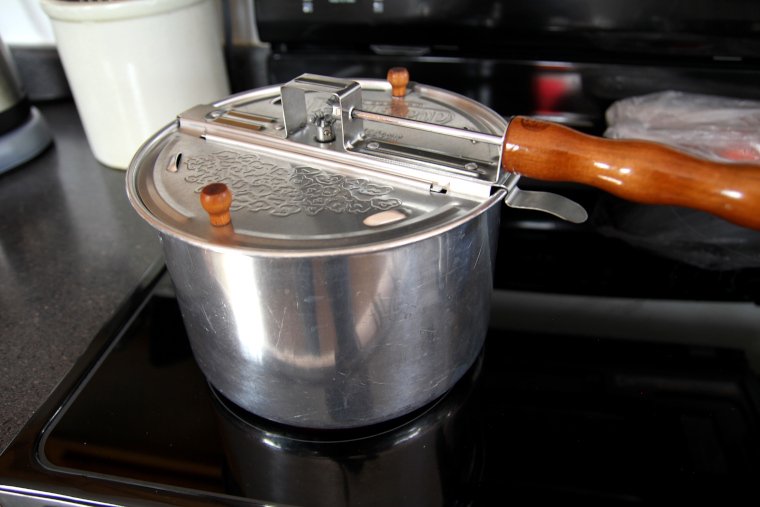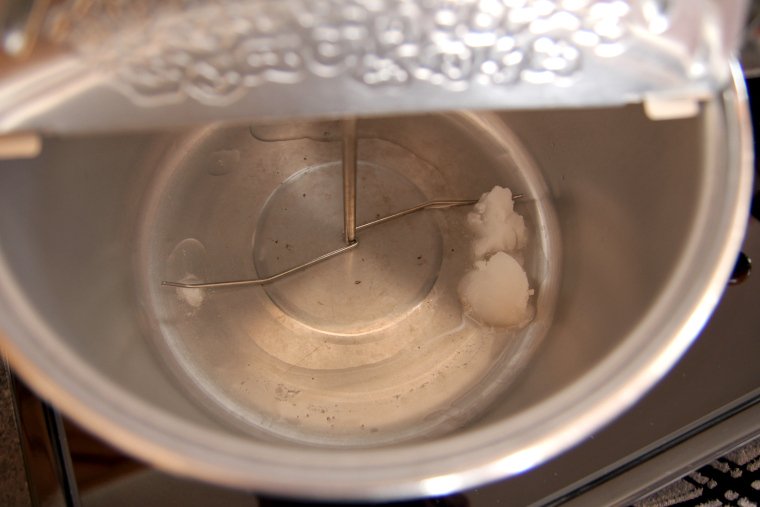 Then add sugar and popcorn kernels and turn the handle to stir. Use a spoon to stir if using a pan.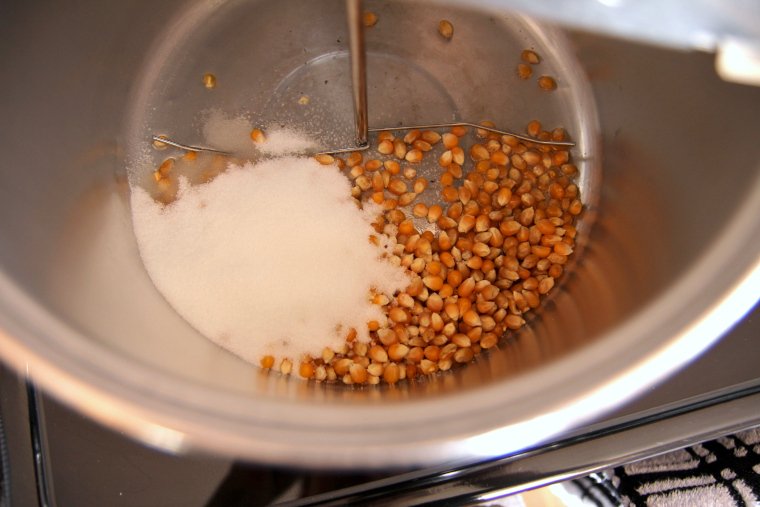 Step 2 – Pop and Salt Kettle Corn
Close your lid. Continue to turn the handle on your popper as the popcorn heats through and begins to pop.
If using a pan, keep the popcorn moving by shaking the pan back and forth occasionally on the burner. Tilt the lid to allow steam to escape.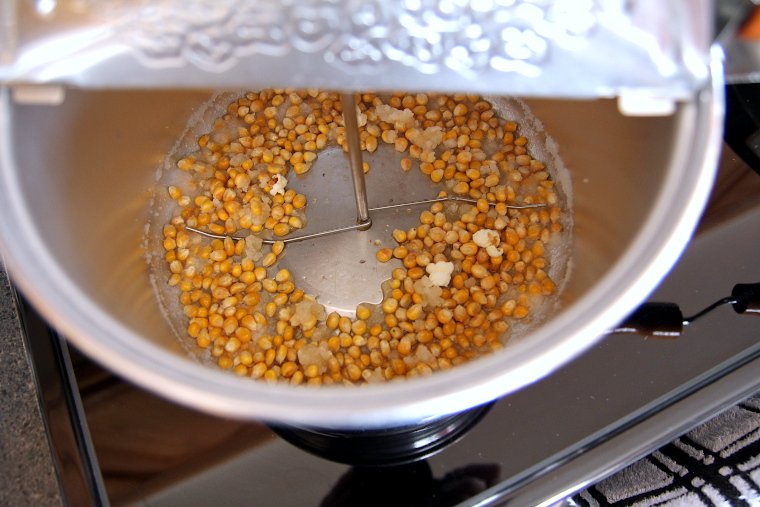 Stir or shake while the corn pops and continue until the popping almost stops. Stop turning the Whirley-Pop handle once the popcorn provides too much resistance.
Carefully and quickly dump your kettle corn popcorn into a large bowl. Use potholders if you are using a pan.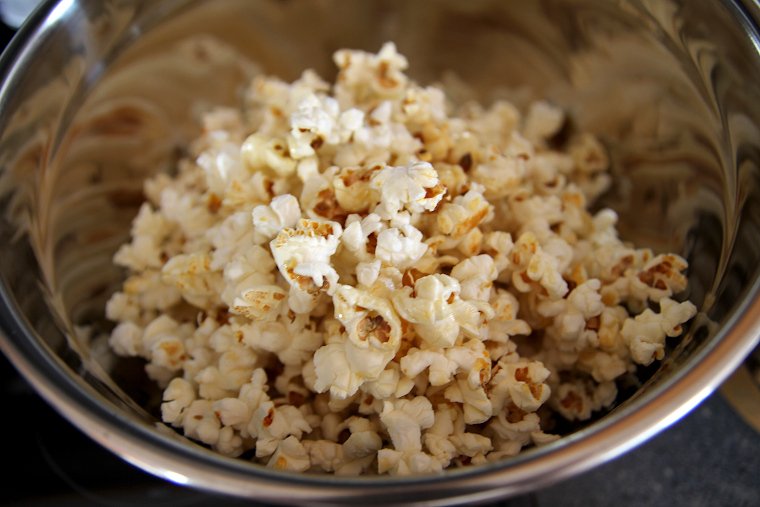 Salt to taste…
Then use a large spoon to stir the popcorn while it's still warm to prevent it from clumping together.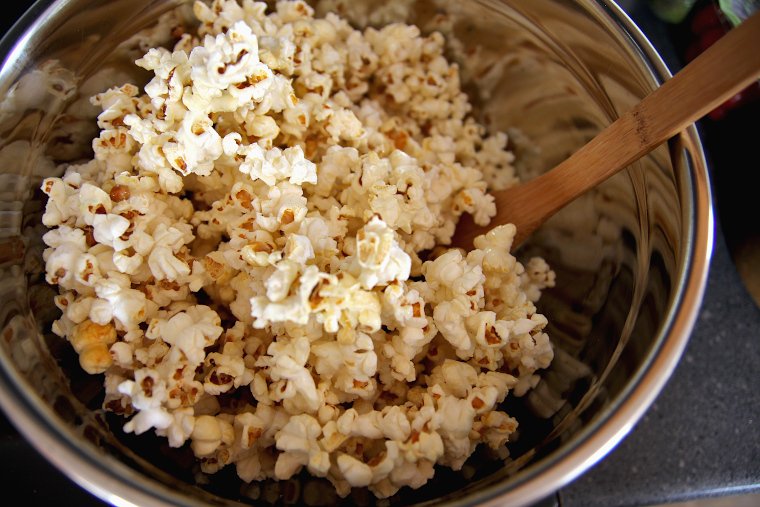 That's it! Your old-fashioned kettle corn popcorn is ready to enjoy.
Store it in an airtight container for up to a week (but I can guarantee you it won't be around that long!).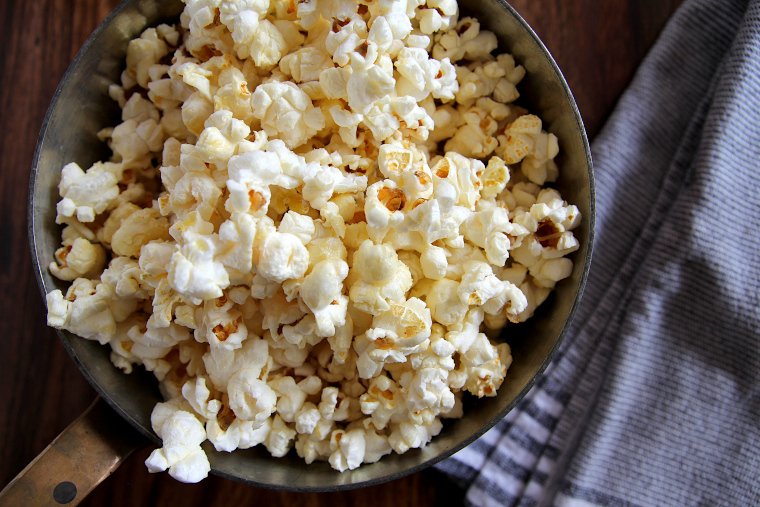 If you make this recipe and love it, I would greatly appreciate if you would come back to leave 5 stars and a review! Tag me on Instagram @aberlehome to show me what you made!