If you want to know how to make lip balm at home with natural ingredients, then you'll love this natural lip balm recipe! I've made this again and again, and it is so easy! You only need four ingredients: beeswax, shea butter, coconut oil, and peppermint essential oil.
This post may contain affiliate links. See my full disclosure. As an Amazon Associate I earn from qualifying purchases.
Pin for later!
We love how hydrating and effective this recipe is, and we love knowing exactly what we are putting on our skin. Peppermint essential oil makes this lip balm smell so refreshing!
I started making this recipe over a year ago, and there's no going back to store bought lip balm for us. It really is that good (and inexpensive if you're already purchasing some of these ingredients for other uses).
This recipe makes about 8 natural lip balms, but double or triple the recipe for extra to gift! You'll find a printable how-to card at the bottom of this post for your convenience.
Supplies Needed
Kitchen scale
7 or 8 Plastic lip balm tubes (I find these more convenient to use than tin jars, but you could surely use those as well)
Small saucepan
Small Pyrex glass measuring cup (or you can use a Pyrex shot glass with a pour spout like I do)
Spoon or skewer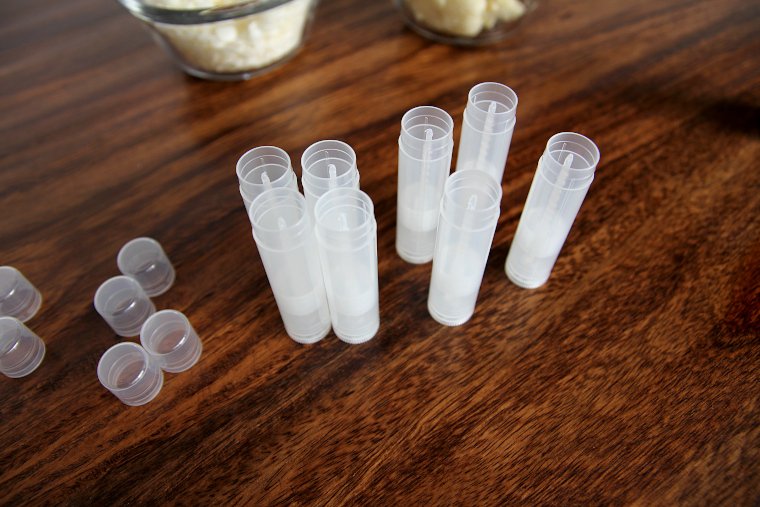 Ingredients
Directions
Step 1 – Weigh Ingredients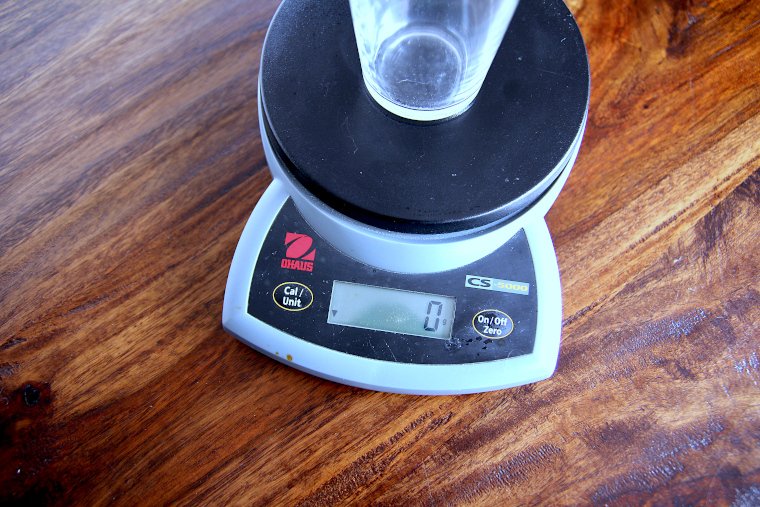 Tare out your kitchen scale with your Pyrex measuring cup on top, and weigh out 15 grams of beeswax pellets.
Tare your scale again, and weigh out 15 grams of shea butter directly on top of the beeswax.
Tare it out one more time, and weigh out 15 grams of coconut oil.
Step 2 – Melt Ingredients
Carefully place your Pyrex measuring cup into a small saucepan of water over low heat. The water should only reach a little ways up the outside of your measuring cup so that no water enters the inside.
Allow the mixture to melt as you stir it occasionally with a clean spoon or wooden skewer.
Step 3 – Add Peppermint Essential Oil and Pour Into Containers
Once your mixture has melted completely, remove it from the heat and stir in 10 drops of peppermint essential oil. Allow the mixture to sit and cool for a few minutes more.
Carefully pour your mixture into your clean lip balm containers. For a nicer-looking final product, try to pour each tube in one single pour.
You can place your measuring cup back into the pan of water to re-melt any lip balm that has cured before you could pour it.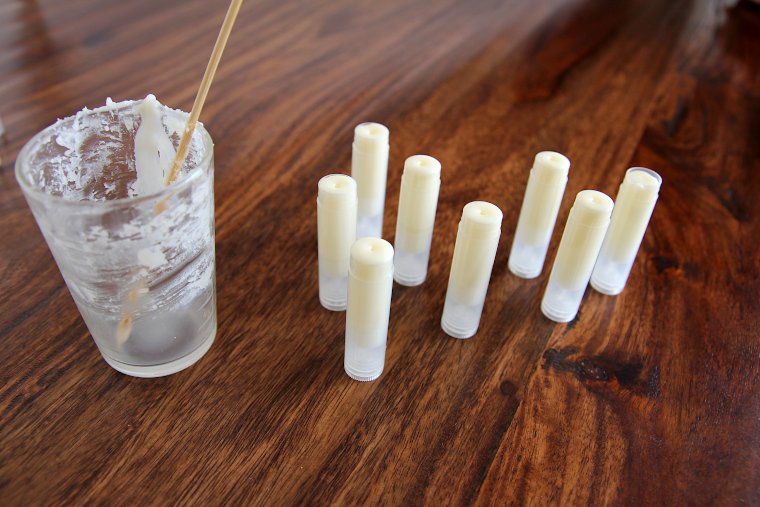 Allow your lip balms to cure completely, then place a cap on each one. Enjoy!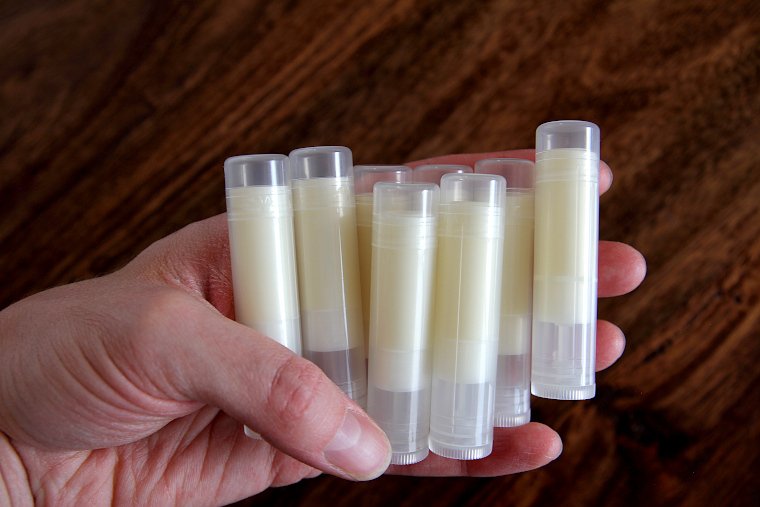 To clean up your measuring cup, wipe out any remaining gunk thoroughly with a paper towel. Then hand wash with soap and warm water. I like to stir with the skewer so I can just toss it when I'm finished!
Share Your Project
If you do this project, I would love to see! Follow me on Instagram and tag @aberlehome in your photos of your finished natural lip balm!
If you enjoy making this project, I would greatly appreciate a comment or review!